The
Fort Parker massacre
was an event in May 1836 in which members of the pioneer Parker family were killed in a raid by
Native Americans
.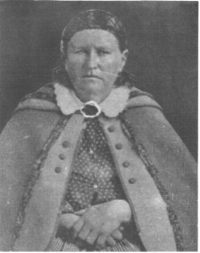 In this raid, a 9-year old girl,
Cynthia Ann Parker(above)
, was captured and spent most of the rest of her life with the Comanche, marrying a Chief,
Peta Nocona
, and giving birth to a son,
Quanah Parker
, who would become the last Chief of the Comanches.
Her brother,
John Richard Parker
, who was also captured, was ransomed back after six years, but unable to adapt to white society, ran back to the Comanches.